Error PCLZIP_ERR_BAD_FORMAT Cannot Update Plugins
I am getting the license error when I update the Crocoblock plugins. How can I fix it?
Answer
Modified on: Tue, 4 Oct, 2022
This error usually looks the following way.

Try to use such methods to resolve your issue. If the first one doesn't help you, proceed to the following method and so on.
Deactivate your license and then activate it again.
Be aware that if you have all Crocoblock plugins, the whole process of deactivation and activation can take some time. Proceed to Crocoblock > License and click on the "Deactivate License" button.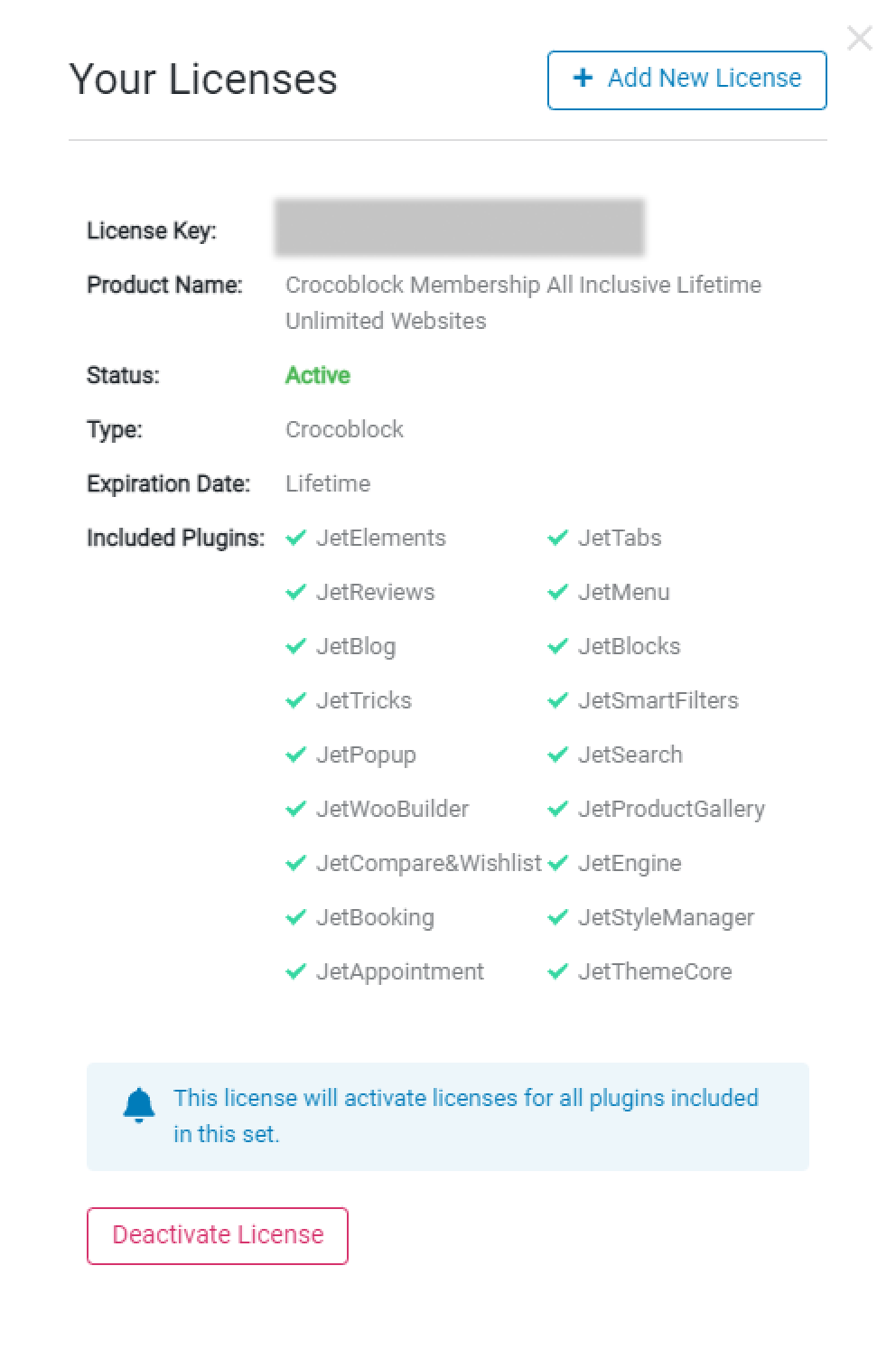 Then press the "+ Add New License" button.

In the new JetPlugins License Activation window, enter the license key and push the "Activate License" button.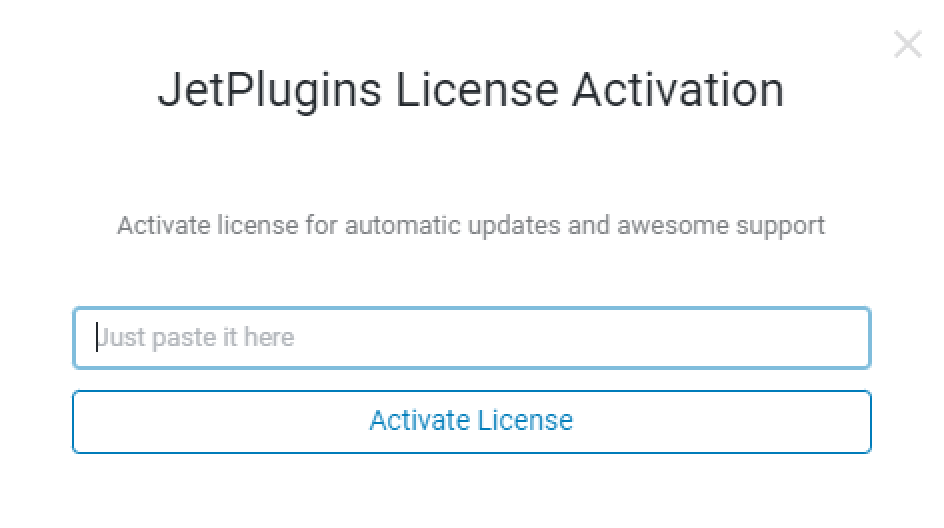 Disable the WordPress third-party plugins.
Keep in mind that the update issues often happen because of other plugins' restrictions. Usually, WordPress security, optimization, and cache plugins are in charge. If you have any, disable them and update the Crocoblock plugins.
Also, check the troubleshooting article about the WordPress cache plugins issues.
Add the site to the license in your Crocoblock Account.
The error may occur when you transfer the database from the old site to your new one. To avoid it, you have to activate the license on the current site.
Proceed to the Crocoblock website and click on the "Account" button or Sign In to it.

Navigate to the Purchase Details section and hit the "View details" button of your current license. Then, click on the "Manage Sites" link.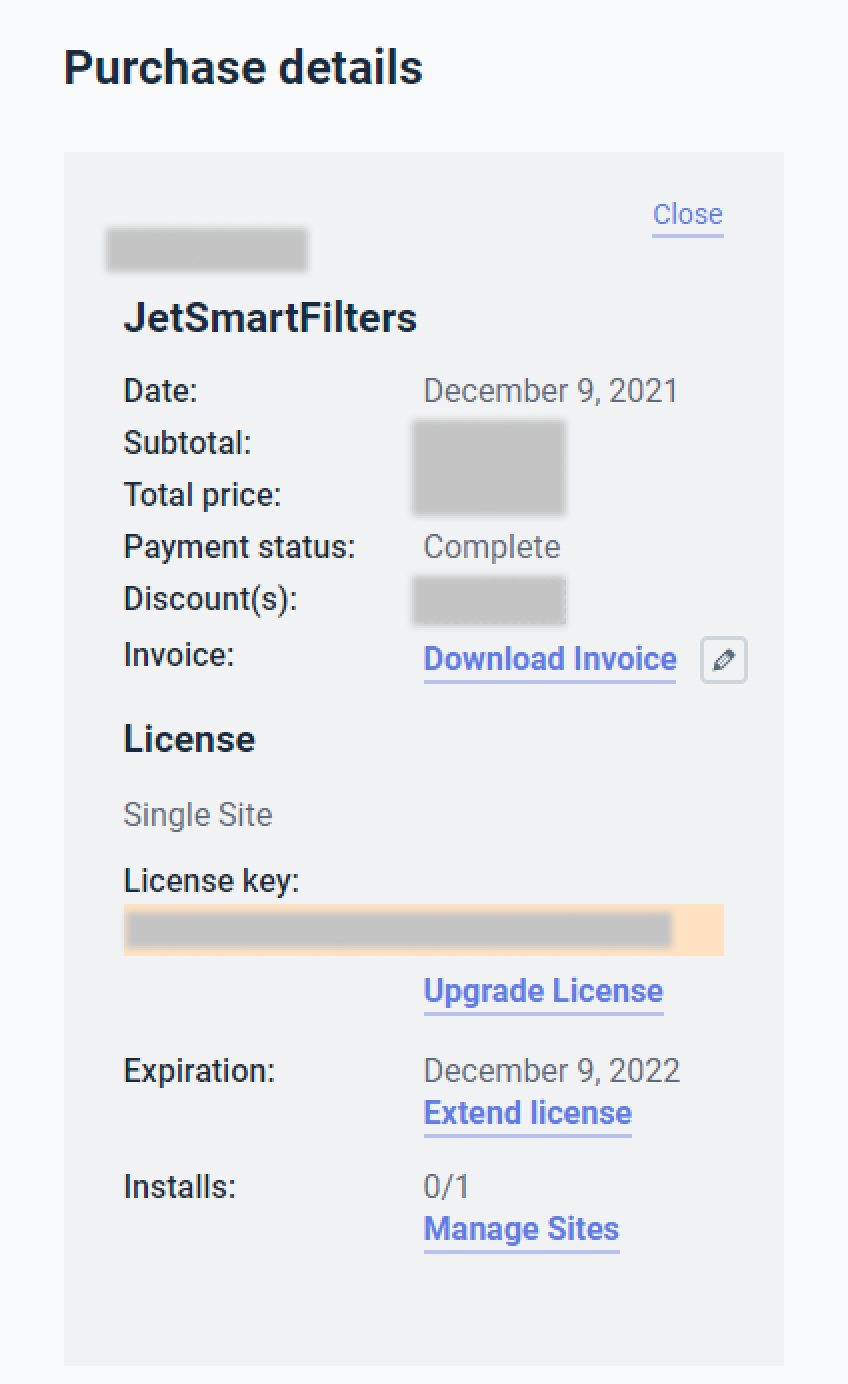 Enter your site URL in the field and tick the "Add Site" button. If you have already added the site to the Account, please double-check whether the website links to match.

Deactivate and delete the plugin itself.
If the previous methods didn't help you, use this one. Go to the Plugins tab on the WordPress Dashboard, deactivate, and delete the plugin that cannot be updated. Proceed to your Crocoblock Account page and download the needed plugin.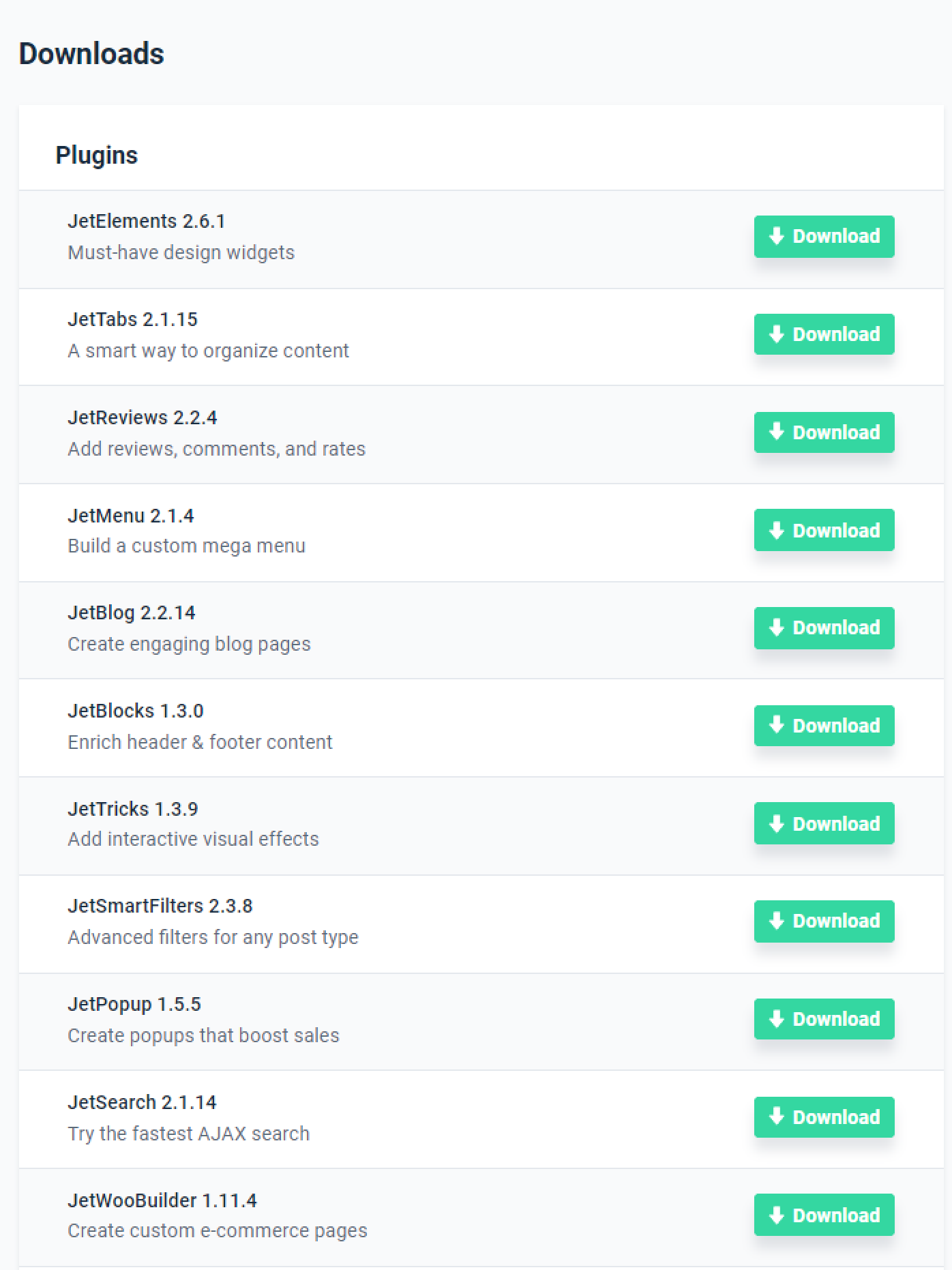 Then, return to Plugins > Add New and install it manually by hitting the "Upload Plugin" and "Choose File" buttons. And, finally, activate the plugin.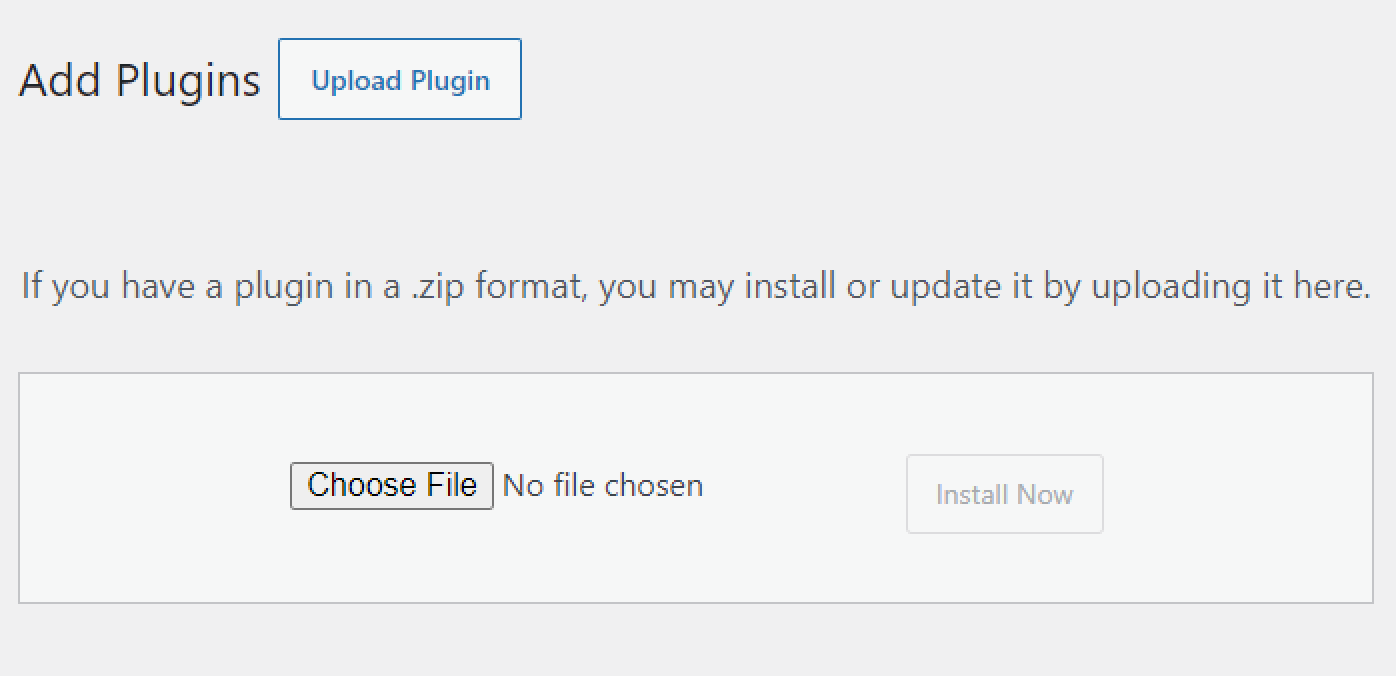 There you go. Use these methods to fix the plugin updating error.
Was this article helpful?